Column stripper – More stage stripper
Column and plate strippers are used to separate volatile substances from the water phase. Strippers make use of a chemical separation process in which one or more components are removed from a waste water flow using a vapour jet. This process takes place in a column stripper, a tall, tower-shaped tank, or in a plate stripper, a flat box-shaped tank. The choice between a column or plate stripper depends upon the available space. In a stripper design by Wazutec, more than 99.5% of volatile components are removed. Wazutec also has the expertise and skill to design and manufacture custom-made tanks in-house. Extremely low residual values are achieved by the application of active carbon filtration.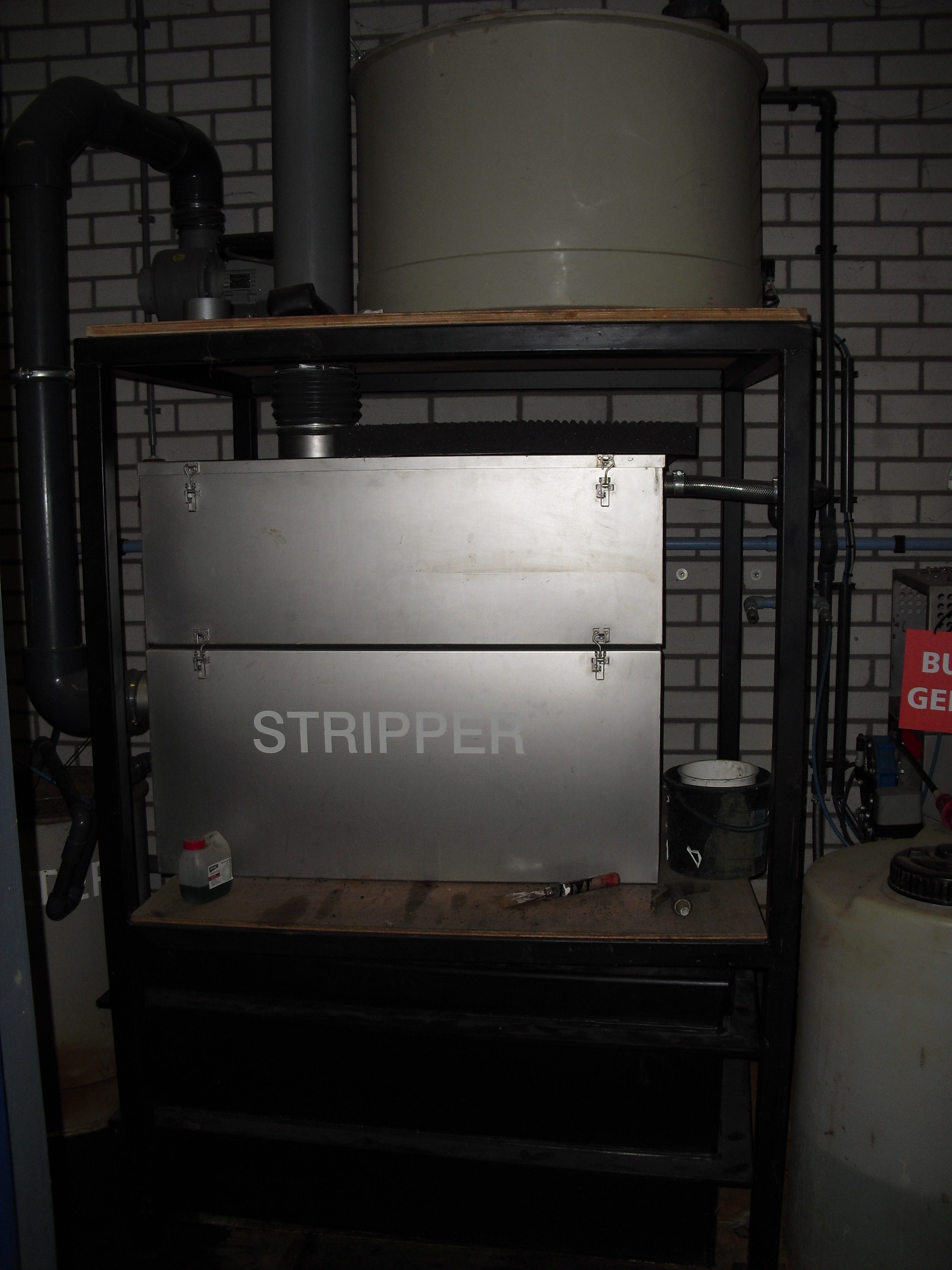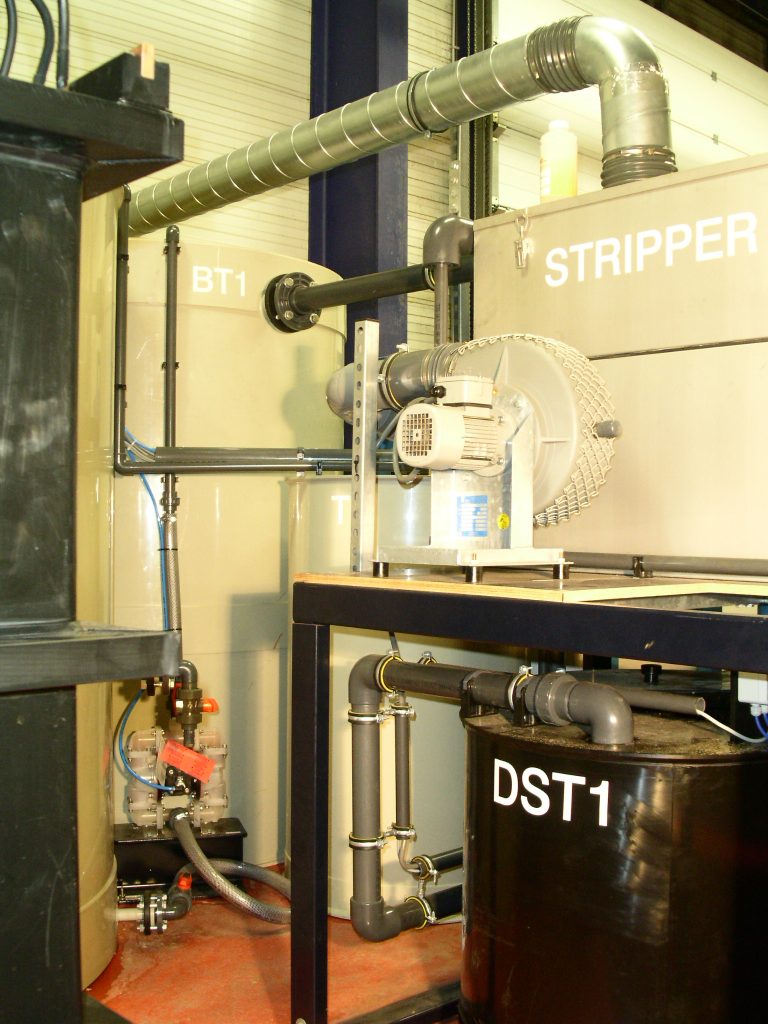 Suitable for:
Benzines, Toluenes, Ethyl benzine, Xylenes, Trichloroethylene, Per, Dichloromethane, Carbon monoxide or other dissolved gases
Specifications:
Examples of application: Denitrifcation of shark basins and biological wastewater treatment. But also carbon monoxide in gas washer water or benzene in soil water.
Operating costs: Depending on among other pH value, temperature and working environment. Wazutec gladly calculates for you what the operating costs are in your situation. 
Execution: Plastic PP or HDPE column strippers and AISI 304, AISI 316 or higher for plates strippers
Capacities: up to 100 m3 / h for strippers and column of 1 m3 / h to 300 m3 / h for plates strippers
Do you want to find out if the contamination in your waste water can be removed by a stripper column or a stripper plates? Wazutec discusses the possibilities with you.